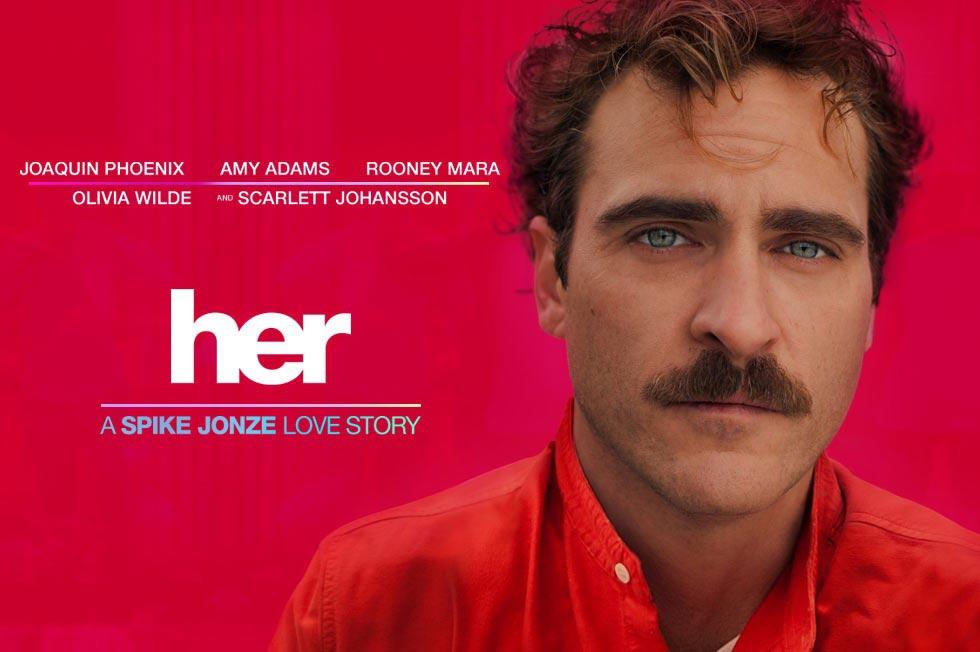 An overwhelming feeling of love. Soft colors stitched into every frame like a quilted labor of love wrapping you with indefinite warmth. Her is an honest portrayal of an emotionally isolated man who finds solace in a computer programming software called OS. In the midst of a divorce, Theodore is having trouble with the confrontational reality of relationships. Promiscuous late night chats with strangers for a quick fix turn awkward and leave a hole Theodore so long desires to be filled. With a turn of chance, he meets a highly-intelligent OS aptly named Samantha. Her sultry voice is soothing to the ear, having me fall in love already.
What makes Her so intense is this finding of love and the excitement once we have found it; the passerby's momentary interaction in life but seems they can't fulfill the selfish needs and wants of our physical human box. Those close to us and keep at a distance perhaps of the fear of realizing how real it could be – or if it's what we really want, and if it was, how it would hurt losing if we were so able to obtain it. Theodore finds ease with his computer counterpart. Samantha becomes this real person we begin to feel thanks to Spike Jonze's honest and sensible writing. The two bond. Theodore loves the way Samantha brings this new excitement of life and curiosity to his personal life. His loneliness is conquered. Their pillow talks are free and full of humility. His walks, gratified by the pleasure of her voice in his ear and humorous point of views.
With videogames becoming more interactive and setting a broader detachment of this reality, only making things easier for Theodore to form an attachment with a computer. Both put in effort for their relationship, and to great lengths within their capabilities. From acquiring a body to a thing as little as a safety pin. An idea so ridiculous if made fifty years ago. That would just be scandalous and oppose the social norm. But now, Her shows the potential of what is to come and also the boundless form of love. Virtual reality is just another medium love will pour in to. However, everything is brief. We are momentary and encounter our own personal evolution. It's all up to how you want to do it.
I love the fact you only know the setting is in the near future without any specific dates, and the location appears to have a vague but collective fingerprint. And the high waisted clothing is like a knock off brand of 1950s nostalgia. With Theodore usually sporting a vivid red shirt displaying his vulnerable and sensible side. The music is dreamy and creates an ambience that compliments the diverse color palette, making the viewing a soft clutch of emotions. Her leaves you feeling blanketed and ready for spooning after a heavy fight.
Special mention to the coolest elevator.